Author Notes:
Spite is a pleasure of life.

Lisa & Tom Mody
2011

I hadn't been dating my eventual wife very long when she just got tired of hearing all the old dog stories from my childhood. She was rather blunt in stating that I'm over exaggerating my dog's significance and surely I was the only person who thought twice about him. Then I took her out one night to the Sherburne Inn. She left there positive that the seemingly random patrons discussion of the old village dogs was an annomoly, a one time fluke probably due to the alignment of planets that evening.

Then a short time later we went out again and she realized it was no coincidence. I remember her in the car on the way home telling me she couldn't believe the conversation again turned to dogs long dead.

It was that very night where the inspiration for this book was conceived. Over time as she met more of my friends and villagers and realized the scope of our doggie memories, she seemed almost to wince in pain as yet another night of dog regalia was recounted. She probably rolled her eyes one too many times when I finally threatened to write a book about them if she didn't change her attitude. To her it was more amusement than threat with her being an avid book lover and bookstore owner.
Now, over ten years later, I've made good on my threat. The Dogs of Sherburne shall live again in literature. A part of me wishes she absolutely hated this book since it was inspired in spite. The truth is that her affirmation of it, as I handed her rough chapters, has been a meaningful motivator towards it's completion.
The writing of the book began in January 2002 with no plan, no plot, no beginning, no middle and no ending determined. It was simply a premise that Dallas is in Doggie Heaven learning about why dogs do what they do. Most of the book was written in a stream of consciousness as if these revelations were coming to him in real time (as they actually were to me). I did make a 3 list outline. The lists were, events in Dallas' Life, events in my life, and events of the village. These would provide the where's and when's for the fictional plot. I also asked for stories from my friends the dog owners and their invaluable input has been posted verbatim on the Meet The Dogs page of this web site. I also placed an ad in the Sherburne News looking for stories. I received only one email but it spawned the books only fictional main character, Hobie. His conception is posted in that section as well.
The doggie insights and social commentary where enjoyable to try and develop through a dogs perspective- particularly in matching the tones to the real personalities. The plot lines in the fictional doggie dramas were a bit more laborious. Every action and every reaction had to occur through instinct or learned response without dialogue between the animals. I didn't want this to be some type of cartoon animal world where motivations and communications were mirrored in human tendencies.

For instance, Dallas and Laddie just couldn't wander off into the woods on a whim. Humans could say, "hey, lets call a truce and chase that deer into the woods". A proper set-up was required through learned situations that had developed in an earlier part of the book. The dogs may not always know why they did something. Dallas at the time didn't know why he followed Laddie in the woods but there was some past impression that suppressed his attack instincts and nurtured his "social" instincts to that situation. Doggie Heaven, of course, allows the "rest of the story" to be revealed and we learn what motivated those seemingly random actions. Just getting the dog out the door sometimes required careful deliberation.


Master Tom & Dallas
1982
The end chapters of the book were more and more tied to a singular plot line and keeping true to doggie realities was becoming taxing. I wanted the dogs to bond and revolt against the bully german shepherd, General, for being a freedom and life threatening presence in their lives. They couldn't plan a time to meet and plot a war on their enemy- they're just dogs! Outside circumstances had to be the catalyst for almost every major event and fortunately, the village was an active enough community to create some interesting gatherings where the dogs would surely have met up. These chance encounters would jog their past conflicts and prompt actions. The Paw Prints section of this web site will hopefully grow in time to show many of those events of the glory days of Sherburne.
Ultimately, the strength of the book falls back to the questions we share as dogs and humans- Why our furry friends "really" chased cars and why they "really" fetched sticks and why they "really" drank out of the toilet. Give a dog an inch of self realization in Doggie Heaven and he'll bark up a mile of commentary on everything from dog food to dog sex to dog cartoons. My hope is that I was able to balance the "miles" of commentary with a purposeful plot of doggie pursuits and adventures.
Knowing that these dogs did exist should make the connection with the reader a little easier. Another method of doing that is to share the creative process with the reader. I know I always find myself curious to the "actual" facts of a fact based story. That's what's so great about the "Fact or Fiction" section of this web site. I break the incidents down one at a time and identify the core truths and the embellishments. Although it may burst your bubble to learn that the dogs weren't actually trapped on a parade float with a cage of cats, one can connect deeper with a character by knowing the truth of an incident and one can connect with an author by following his creative process of embellishment.
My final inner battle in the writing of this book was the degree of lewd and lascivious behavior I would describe- in other words, it's rating. Did I want to exclude any particular age group from being able to read this book? When you think of dog based entertainment you tend to see families laughing as the Brady's dog knocks over their wedding cake. I doubt anything in the animal world is "G" rated so I atleast went for a "PG-13" or higher. Mostly due to the indiscriminant sexual necessities of the dogs and their penchant for vicious fighting. Let's call it the books "edge". Language was kept in check simply by the premise that Dallas was in Doggie Heaven though I did test it's boundaries as creatively as believably possible. In many ways this book is a record of human life in Sherburne towards the end of the twentieth century. The annual village gatherings and the feel of life at that time may not be taken for granted in the not so distant future. It would be disappointing that in this politically correct new century that my account of Sherburne life would be deemed historically distasteful due to the dog's lack of social graces. Much of their behavior would in human law be ghastly crimes of sexual harassment, rape, theft, assault and murder. All this was something to consider as those incidents awaited my typing fingers. I admit, I considered it each time the scene was upon me and after a duly responsible five second debate, I continued on with the unadulterated humpin' and fightin'.
Enjoy!
Tom Mody

Author Biography: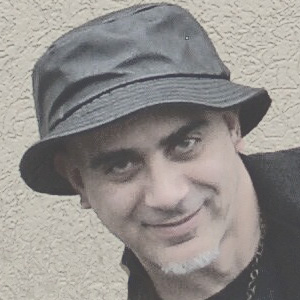 Born February 3rd 1966, Tom Mody spent his entire childhood living in the small Upstate New York village of Sherburne.. He has two younger sisters, Lisa & Natalie. He was a high school basketball player and took up the guitar at the age of 14, joining his first band at age 16.
After Graduating High School in 1984, he spent a few years (and earthquakes) living in Los Angeles and San Francisco returning to Sherburne in 1990. Out west he attended Sound Master Recording Engineering School in North Hollywood and began his entrepreneurial business, The Mody Company, while in the bay area. In 1987 he wrote a movie script which he never submitted, his first and only long form literary piece until The Dogs of Sherburne novel completion 20 years later.
Throughout the 90's he continued playing in bands and recording music while growing his business endeavours. During the summer he could be found daily on the tennis court and during the fall organizing the Sherburne holiday nerf football games, a tradition that spanned twenty years.
He met his wife Lisa on New Year's eve 1990 and they were married a short time later... March 20th 1999. He currently lives in the rival city of Norwich, New York where The Mody Company developed into a successful home based internet marketing entity. Their daughter, Antonia, was born in 2002, and son, Julian, in 2006. Tom also has a home recording studio where he makes music with his long time friend and bandmate, Jeffrey Harris and other area musicians. The Modys are currently dogless.